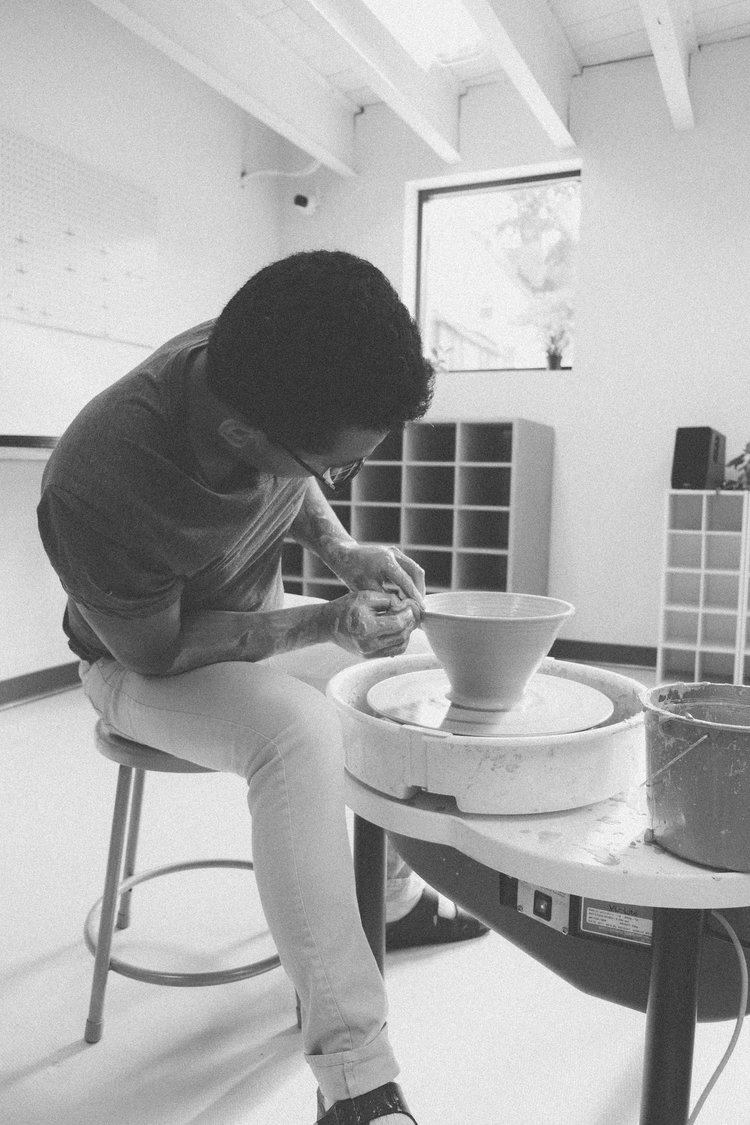 Growing up in Tibet has helped me understand the value of local community. I was always involved in volunteer services during my high school years and university life. I want to contribute to the Madison community where I have now made my home.
Fortunately, I was exposed to Tibetan and Chinese art at a young age and had the opportunity to participate in competitions and win national awards. It helped me realize how art and cultural knowledge can better shape one's attitude and character. I still remember walking across the city as a child to attend a drawing class. That experience provided me with a sense of belonging and accomplishment.
I was first introduced to pottery at Hamilton Middle School shortly after arriving in the USA in 2005, although my interest in ceramic arts didn't fully grow until I took a class at West High School. As a student of Mr. Lyons, my ceramic skills started to develop during my high school years. Later I became an assistant teacher to his pottery classes. It was at that time that I won a Gold Key Award ("Oasis" – a gift for my mother's birthday) and had the honor of showcasing my creation at the Milwaukee Art Museum.
Awards:
Ceramic Art Award, "Big 8," Madison School District, showcased at the Madison Art Museum

Two Gold Key Awards for "Ceramic Art" and "Excellence in Visual Arts," The Scholastic Art & Writing Awards of 2011 and The Milwaukee Art Museum (Regional Exhibition)
During all my school years, I had a heavy focus on art, which I still appreciate to this day. With the support of my family and friends, I want to create affordable studio time and classes for the community, exposing both youth and adults to ceramic art and sharing the humbling experience of clay.
"Go for it." my great-grandmother once told my mother when she was deciding to leave Tibet to explore the world, leaving familiarity behind to discover the unknown. I am now also "going for it," following a long family tradition of stepping outside of our comfort zone.
After a long relationship with clay and seven years later, I'm proud to establish my own studio.
Please join me in realizing imagination and immersion in this visual art.
Thank you,
Lejia Dongzhu